Tommy Castro & The Painkillers
with special guest David Julia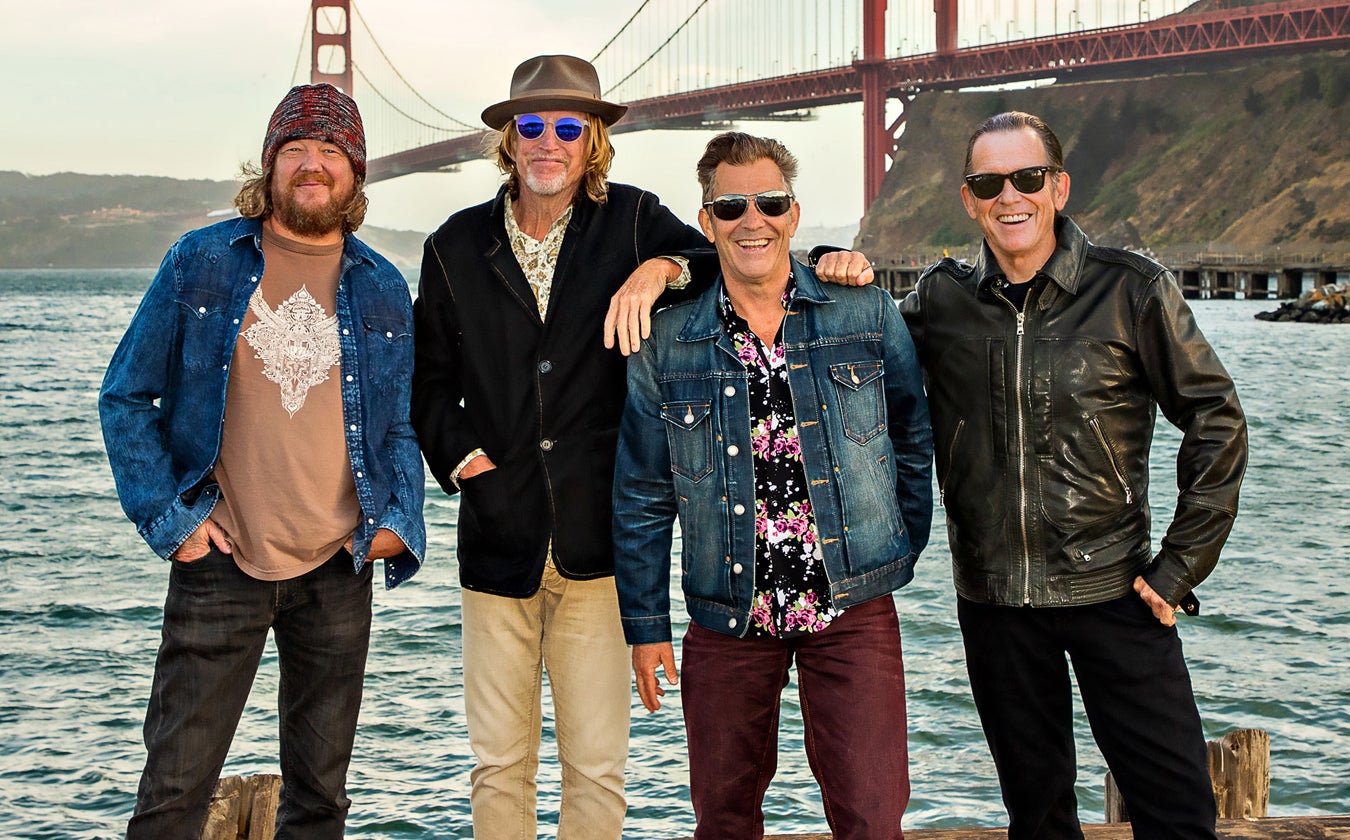 Apr
12
, 2023
Tommy Castro & The Painkillers
with special guest David Julia
Date

Apr

12

, 2023

Event Starts

8:00 PM

Doors Open

7:00 PM

Ticket Prices

$38.00 - $51.00

On Sale

On Sale Now
Tommy Castro & The Painkillers
with special guest David Julia
Event Details
Winner of three 2022 Blues Music Awards – B.B. King Entertainer of the Year, Album of the Year for 'A Bluesman Came To Town', and Band of the Year!
The road has always been Castro's home away from home. He'll instantly ignite a crowd, turn them into loyal fans and then keep those fans coming back for more. He has traveled hundreds of thousands of miles and performed thousands of gigs, leading his bands at clubs, concert halls, and festivals all over the world. Famed guitarist Joe Bonamassa says, "Tommy has always been top of the heap among blues guitar players. He always puts on a great show." Born in San Jose, California in 1955, Tommy Castro first picked up a guitar at age 10. He fell under the spell of Elvin Bishop, Taj Mahal, Mike Bloomfield and other blues artists of the day. Almost every major rock and soul act, from Ike and Tina Turner to Janis Joplin to the J. Geils Band to Tower Of Power, toured through the area, and Castro was at every show. He saw John Lee Hooker, Albert King, and Buddy Guy and Junior Wells at the same local blues bar, JJ's, where he often jammed, dreaming of one day busting out. Mixing the blues and rock and roll he loved and the soul music he heard blasting from lowriders in his neighborhood Tommy started to create his own personal sound and style. He honed his guitar skills and intense, gritty vocals, learning how to capture an audience as he performed on San Francisco's highly competitive club scene. As his reputation spread, Tommy played in a variety of Bay Area bands, soon making a name for himself as a hotter-than-hot live artist bursting at the seams with talent. In 1985, he was recruited to become lead singer and guitarist for the regionally popular blues band NiteCry, gigging regularly throughout Northern California. Castro joined Warner Brothers' artists The Dynatones in the late 1980s, performing all over the country. He formed the first Tommy Castro Band in 1992 and has not stopped touring since. In 1995, soon after releasing his first album on Blind Pig Records, The Tommy Castro Band was selected as the house band for three seasons on NBC Television's Comedy Showcase (airing right after Saturday Night Live). The show brought him in front of millions of viewers every week and cemented his reputation as a not-to-be-missed, nationally touring live performer.
After a series of successful releases on the Blind Pig, Telarc and 33rd Street labels, Tommy Castro joined Alligator Records in 2009. His label debut, Hard Believer, was released to massive popular and critical acclaim. With the album, Castro won four of his six career Blues Music Awards, including the coveted B.B. King Entertainer Of The Year Award (the very highest award a blues performer can receive). In 2012, Castro stripped his music down to its raw essence, creating a high-energy, larger-than-life sound with the formation of The Painkillers. Tommy Castro & The Painkillers' initial release, The Devil You Know, was embraced by his legion of fans and discovered by hordes of new ones. With the current version of The Painkillers (bassist Randy McDonald, drummer Bowen Brown and keyboardist Michael Emerson), Castro released Method To My Madness in 2015, Stompin' Ground in 2017, and the irresistible Killin' It–Live in 2019, with critics shouting praise and admirers cheering the group's every move. The band has coalesced into one of the telepathically tightest units Castro has ever assembled, making them one of the most in-demand live roots music acts performing today, delivering soul-shaking, muscular music.
Sail with Tommy Castro & The Painkillers! Enter for your chance to WIN an Ocean View Stateroom on LRBC #39 from San Diego!
1. Attend one (or more) of our shows between January 1 to June 30, 2023.
2. Snap a photo of your Ticket Stub/Proof of Purchase & e-mail with your info to teband@earthlink.net
3. Winner will be drawn in July on Tommy's Facebook Live!
Sail with Tommy Castro & The Painkillers!
Oct. 28~Nov. 4, 2023
San Diego to Mexican Riviera