Galactic - featuring Anjelika Jelly Joseph
with special guest Eric Lindell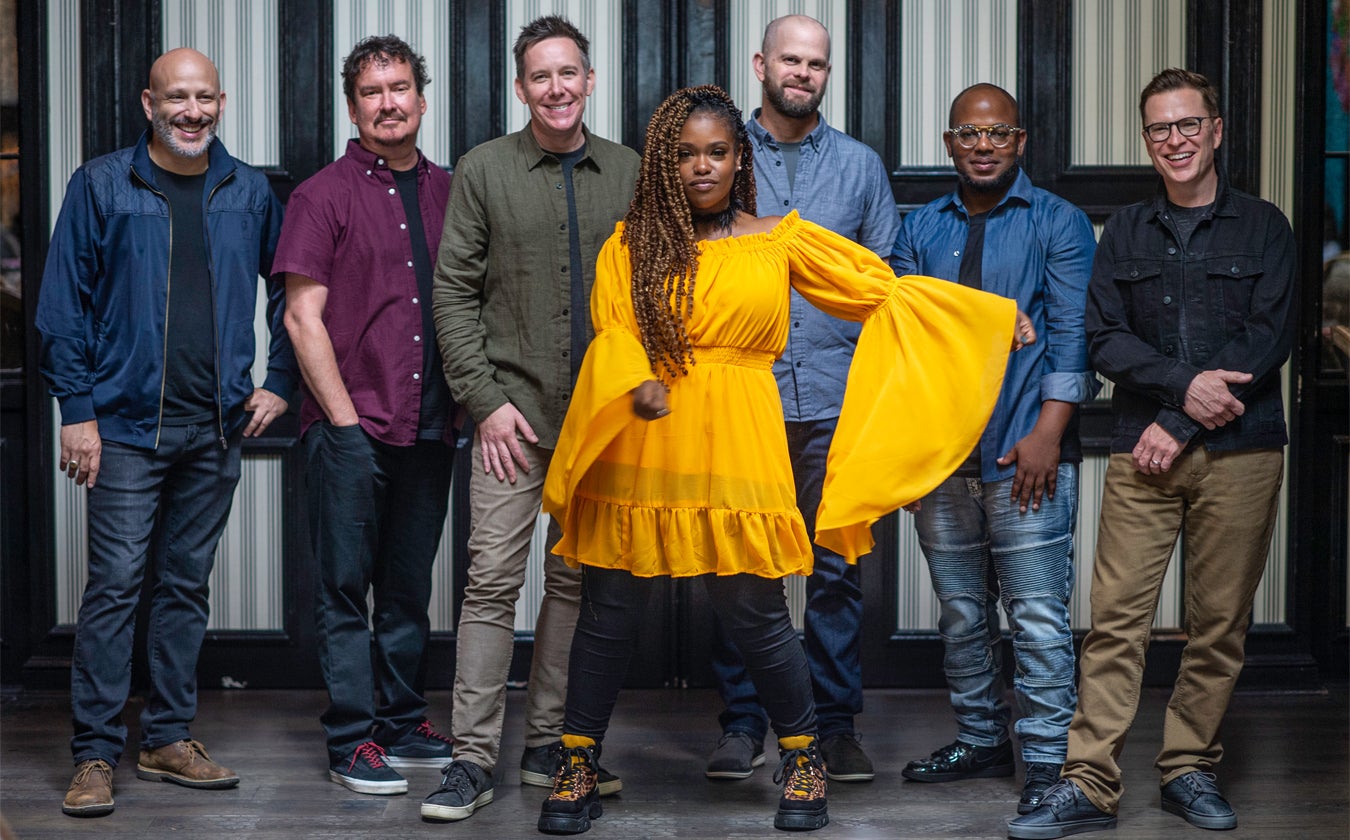 Nov
04
, 2021
Galactic - featuring Anjelika Jelly Joseph
with special guest Eric Lindell
Date

Nov

04

, 2021

Event Starts

7:00 PM

Doors Open

6:00PM

Ticket Prices

$26.50 – $30.00

On Sale

On Sale Now

Seating

Standing
Galactic - featuring Anjelika Jelly Joseph
with special guest Eric Lindell
Event Details
Galactic's first new studio album in more than three years, Already Already Already – released on their own Tchuop-Zilla Records – sees the renowned New Orleans based instrumental outfit taking a distinctly contemporary approach towards their own progressive sound, interpolating modern rhythms and electronic instrumentation within the house-shaking framework of the Crescent City's funk pop 'n' roll. Produced by ​the band's Robert Mercurio and Ben Ellman, the new LP finds Galactic once again enlisting a diverse array of vocal collaborators to assist in their musical exploration, each of whom lend lyrical flavor and individualistic personality to the band's multi-faceted sonic grooves. Bookended by a high-powered pair of trademark Galactic instrumentals that give the album its title, Already Already Already. The album is a short, sharp blast of undeniable creative muscle, from the stripped down kick/snap verses of "Going Straight Crazy," featuring New Orleans singer (and YouTube sensation) Princess Shaw, to punk cabaret artist Boyfriend's quirky speed-rap on the breakneck "Dance At My Funeral." As ever, Galactic's omnivorous musical interests make easy classification utterly impossible – Already Already Already is as all encompassing and universal as the band's moniker established long ago.
Though their hearts are always in New Orleans, Galactic spends virtually all its life on the road, leaving limited timeframes in which to record. Whenever time allowed, the group holed up at their studio headquarters, Number C, where they were free to experiment and develop new ideas.
Galactic brought in a diverse array of predominantly young female singers, each of whom brings their own disparate musical tastes and cultural flavor. Working with artists lesser known on the national stage but beloved in their own community enables Galactic to evince a kind of sonic truth about their hometown, putting its multi-faceted underground to the fore.
Galactic is, likely even at this very moment, on the road as usual, with Erica Falls putting her own stamp on Already Already Already's songs as they manifest new shapes through live performance. As if their perpetual tour schedule weren't enough, Galactic announce the band's purchase and future stewardship of New Orleans' legendary Tipitina's nightclub.