Devon Allman & Donavon Frankenreiter
with special guest JD Simo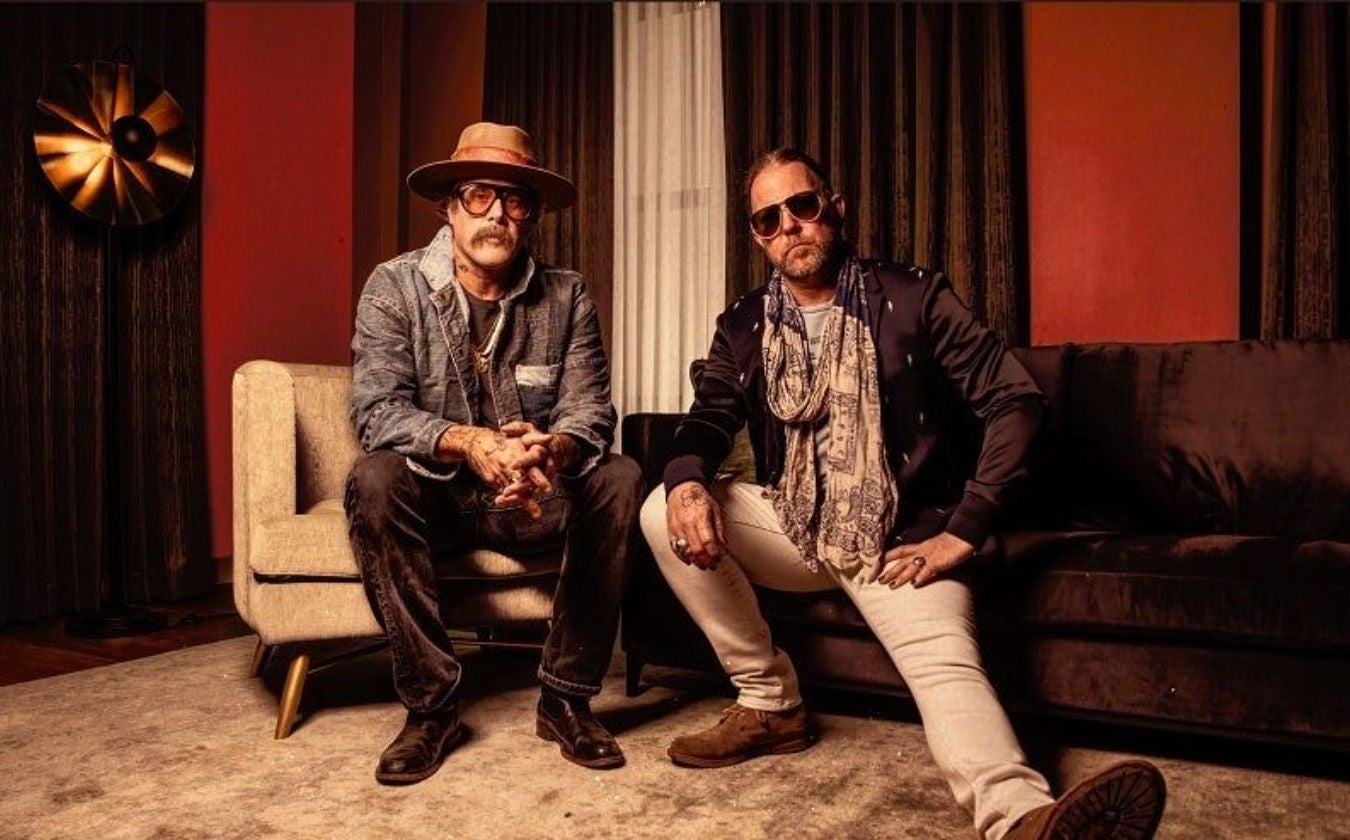 Aug
20
, 2023
Devon Allman & Donavon Frankenreiter
with special guest JD Simo
Date

Aug

20

, 2023

Event Starts

7:30 PM

Doors Open

6:30 PM

Ticket Prices

$34.50 - $40.00

On Sale

On Sale Now

Seating

Seated
Devon Allman & Donavon Frankenreiter
with special guest JD Simo
Event Details
Rock 'n' roll recording artists and globe-trotting journeymen Devon Allman and Donavon Frankenreiter are hoping to make history in 2023. The longtime friends have teamed up for the See It All American Tour to attempt to set the Official World Record for fastest time to play a concert in each of the 50 states, which is currently 50 in 50 days set in 2003. The concept is simple, but the execution will be brutal as Allman and Frankenreiter seek to complete the challenge in 49 days.
"I've had this idea in my back pocket for the better part of a decade," shares Allman. "50 shows in the 50 United States in 50 days. I think growing up reading the World Record books, it's just always been a fantasy to go after a world record. This undertaking is going to be really difficult, but very rewarding and I really found the perfect co-conspirator in Donavon Frankenreiter. We have been jamming together for years now and are quite simpatico…he is the perfect Evel to my Knievel."
"There's no better way to see it all but by playing all 50 states in under 50 days and I couldn't think of a better friend to do something this crazy with," adds Frankenreiter. "I first met Devon on the Allman Family Revival Tour and we always talked about doing something together. One morning, Devon called me and said he had this crazy idea about breaking a world record. As soon as he said 50 shows in 50 states under 50 days I said 'Yes, let's do this.' And now, a year later, we are ready to see it all…or at least attempt to see it all!"
For nearly four decades, Donavon Frankenreiter has been travelling the globe, first as a professional surfer and now as a musician. With over a dozen albums under his belt, Frankenreiter has worked it on the touring trail worldwide for three decades, entertaining audiences with his unique blend of laid-back grooves, philosophical lyrics, and soulful delivery.
Blues Music Award-winning singer, guitarist, songwriter, and producer Devon Allman (son of rock legend Gregg Allman) has appeared at the world's biggest festivals and co-founded the supergroups Royal Southern Brotherhood and The Allman Betts Band, amassing a recording catalog of 11 albums. Be a part of music history and cheer on Team D&D as they attempt to set the Official World Record on the See It All Tour this August and September. Let's kick the tires and start the fires!!