Acoustic Alchemy (Canceled)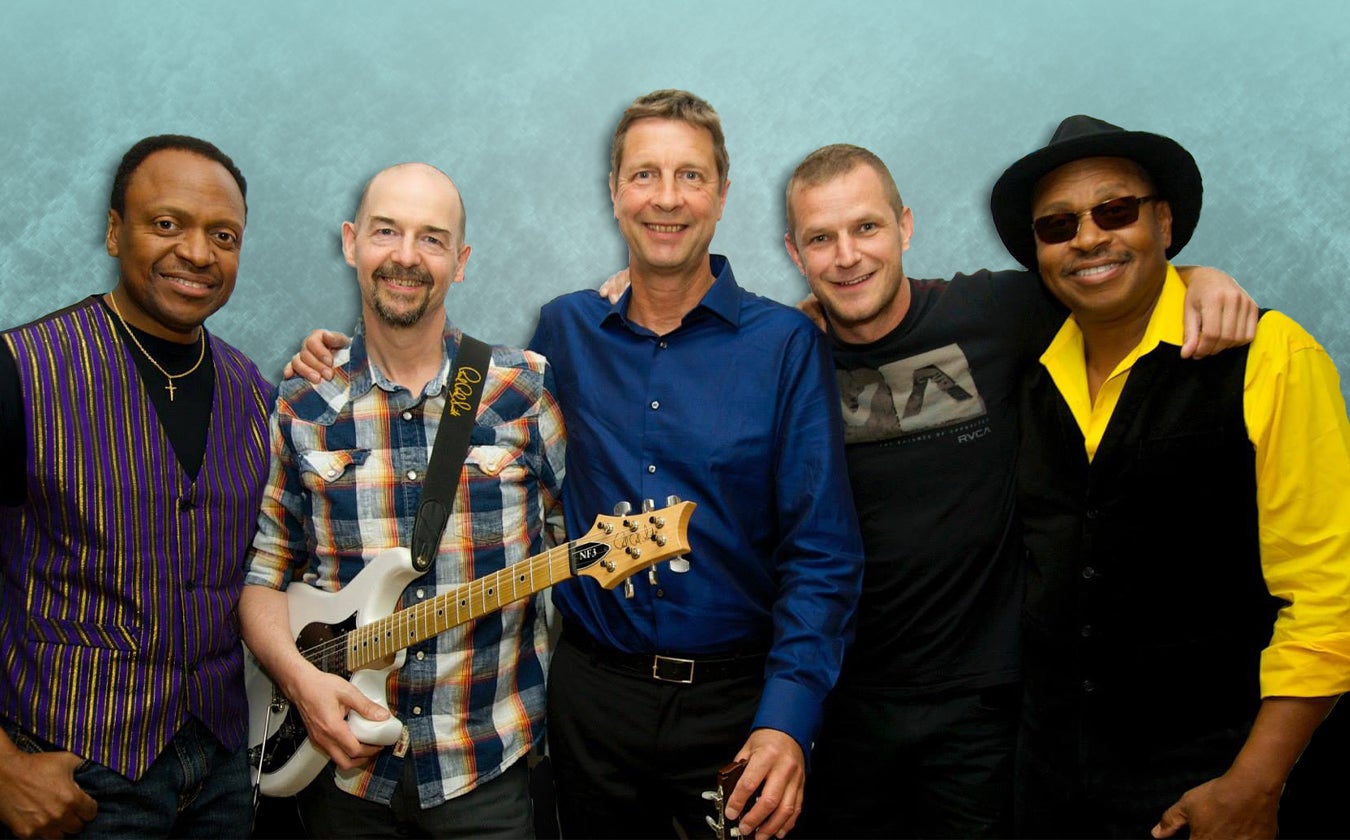 Oct
10
, 2021
Acoustic Alchemy (Canceled)
Date

Oct

10

, 2021

Event Starts

8:00 PM

Doors Open

7:00PM

Ticket Prices

$39.00 – $44.00

On Sale

On Sale Now

Seating

Seated
Acoustic Alchemy (Canceled)
Event Details
Due to an unforeseen medical issue with Greg Carmichael, unfortunately we are forced to postpone our Fall 2021 tour. We are incredibly sorry for any inconvenience but we are looking forward to seeing our US fans again soon in 2022! Refunds will be available via point of purchase. For more information please visit HERE.
"It's been quite a while since the release of the last album, and in that time an awful lot has happened." is the opening line from Greg Carmichael's notes for the band's brand new album, 33 1/3 , and never a truer word has been written. The last studio album from the band, Roseland, was released in 2011, followed by a live double album, Live In London, in 2014. "It has almost become a running joke, " says Miles Gilderdale, "after every single show we are constantly being asked, 'When's the new album coming out?' It's nice to finally have an answer for them."
There are two main reasons for the amount of time fans have had to wait for this album. The first is that the band feel very passionately that you should only write and album when you have something to say. "We're quite lucky in that respect, "says Miles, "we don't have a record label breathing down our necks telling us we need to put out something every year." Greg; "For us, the only time we even consider going into the studio is when we have some material that we really believe in. It's been quite a while since I've had the space to think about being creative." Greg's wife Jan was suddenly struck with meningitis shortly before an American tour in 2015, "It's one of those things that you hear about, but never imagine happening to you or your loved ones. One day she was absolutely fine and the next we were in hospital with Jan in a coma and the doctors telling me there was a chance she would never come out of it." Fortunately, she did recover, though the ferocity of the infection has left her permanently affected. It's just incredible that something can do that to someone so quickly, so as you imagine I couldn't even think about writing or playing."
With the help of guitarists Steve Oliver and Nate Najar, Acoustic Alchemy continued to tour the United States with Greg flying in as and when he could, "I couldn't believe how great they were. I'm not sure I could do that, just take a whole set of songs and learn someone else's parts and just go up and play it so incredibly well. I'm really grateful to them, and Jan's incredible strength and determination have been such an inspiration, and that's what made me want to get back to writing."
For over three decades the band have been at the forefront of contemporary jazz, even if the band's signature eclectic mix of styles has meant they have never comfortably fit snugly into any one genre.