Jesse Dayton
with special guest Dean Winter and the Heat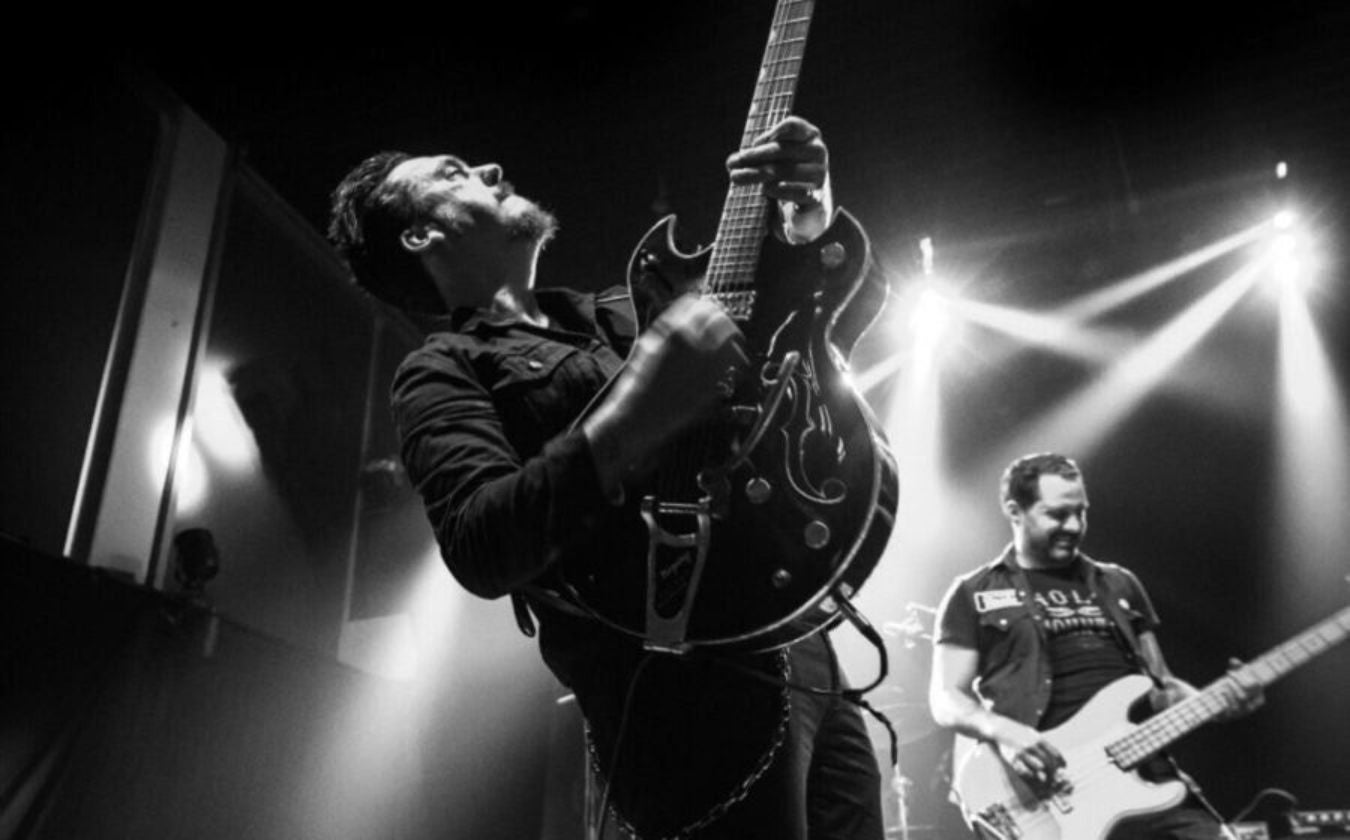 Feb
17
, 2023
Jesse Dayton
with special guest Dean Winter and the Heat
Date

Feb

17

, 2023

Event Starts

8:00 PM

Doors Open

7:00 PM

Ticket Prices

$24.00 - $26.00

On Sale

On Sale Now

Seating

General Admission Standing
Jesse Dayton
with special guest Dean Winter and the Heat
Event Details
Equally steeped in Texas/Louisiana blues, old-school country and punk-rock, Dayton is the music world's best-kept secret, a road warrior touring alongside acts as diverse as George Strait, Rob Zombie, Social Distortion, the Supersuckers and John Doe and a sought-after session player and sideman hiding in plain sight as a guitarist for Waylon Jennings, Duff McKagan, Johnny Cash, Ryan Bingham, Glenn Danzig and L.A. punk pioneers X. Dayton has over 50 songs licensed to films and has written and directed a feature film and published a memoir on Hachette Book Group aptly titled Beaumonster, in reference to his hometown of Beaumont, TX.
It's perhaps fitting that the first ever Billboard Americana #1 album was Jesse's 1995 debut, Raisin' Cain. The hard-to-define Americana genre is itself a melting pot of other, perhaps purer, styles of music. Yet Jesse's music casts an even wider net. His 13 solo records have common threads of outlaw country, punk rock energy, and East Texas blues. His guitar skills are imposing, his songwriting reverent and opinionated, and his voice as big and welcoming as a Texan saying "Hey ya'll!".
Inducted in 2022 into the Austin Music Hall of Fame, Dayton's life story reads like a "who's who" of American music. In his debut memoir Beaumonster, Dayton reveals the stranger-than-fiction encounters and outlandish experiences that have ensued across his wide-ranging career. After being discovered at a Beaumont dive bar by Clifford Antone, owner of iconic Austin's Home of the Blues, Dayton's trio began packing clubs and theaters across Houston, Dallas, and Austin. His first solo record—featuring great luminaries like Doug Sahm, Flaco Jimenez, and Johnny Gimble—hit #1 on the Americana Radio Charts, and then he was off to the races, touring the world as an opener for punk legends Social Distortion, The Supersuckers, and X, and helping with arrangements and guitar on The Supersuckers' biggest selling record, "Must've Been High." While doing press in Nashville, he caught the attention of Waylon Jennings and was whisked off to Woodland Studios, where he was greeted by none other than Johnny Cash, who tells Dayton: "We've been waiting for you."
After that meeting with "The Man In Black," Dayton's ride across the entertainment industry, traversing genre and format, has only gotten wilder. Whether it's playing guitar on records and film with the likes of Cash, Ray Price, Willie Nelson, Johnny Bush, and Glen Campbell; writing and recording soundtracks for horror director/rockstar Rob Zombie; directing Malcolm McDowell and Sid Haig in his own horror movie; or filling in for the iconic punk band X's guitarist on a massive 40-city US tour, Dayton is down to make his mark.
In August of 2022, Jesse teamed up with emergent superstar Samantha Fish, another bandleader guitar hero, to record a collaborative album of original songs penned by Dayton, Fish, and #1 songwriter Jim McCormick. Produced by the legendary Jon Spencer (of Blues Explosion fame), the record will be released in 2023 on Rounder Records and accompanied by a world tour that promises to be electrifying, teaming two wild talents together on stage for the first time.