Béla Fleck & Abigail Washburn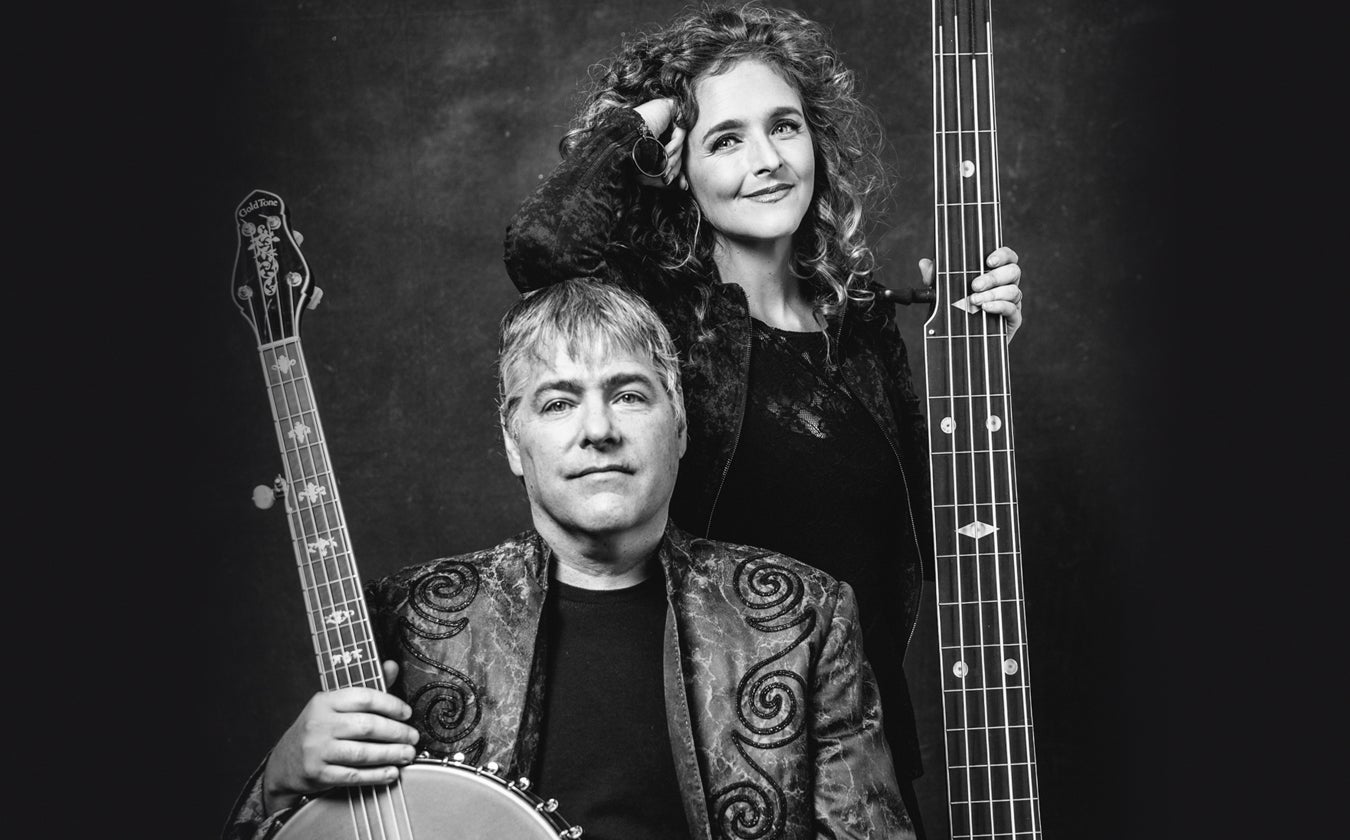 Apr
29
, 2022
Béla Fleck & Abigail Washburn
Date

Apr

29

, 2022

Event Starts

8:00 PM

Doors Open

7:00PM

Ticket Prices

$49.50 – $79.50

On Sale

On Sale Now

Seating

Seated
Béla Fleck & Abigail Washburn
Event Details
With one eye on using the banjo to showcase America's rich heritage and the other pulling the noble instrument from its most familiar arena into new and unique realms, Béla Fleck and Abigail Washburn's second album Echo in the Valley is simultaneously familiar and wildly innovative.
"Some of the most interesting things in the world come together in strange and unique ways and show our diversity," reflects Béla, a fifteen-time Grammy award winner who is often considered the world's premier banjo player. "The banjo is just one of those things. It's a great example of how the world can combine things and create surprising hybrids," a reference to the ancestral African roots of the banjo combining with Scotch-Irish music in Appalachia.
Fleck and Washburn met at a square dance and began playing music together a dozen years ago, beginning with the Sparrow Quartet. They married shortly thereafter and became parents to a cute little tot. They've been touring the globe as a duo for years, almost nonstop but for each other's performances with various other musical iterations: Béla with the likes of Béla Fleck and the Flecktones, Chick Corea and Chris Thile, among many others, and Abigail with Wu Fei (a master of the ancient 21-string Chinese zither), The Wu-Force and Uncle Earl.
With the exception of a few restyled traditional tunes, all tracks on Echo in the Valley are originals, and are largely co-written – a different creative approach from their first album, where songs were mostly his or hers.
Béla and Abigail's creative process on Echo in the Valley is sonically made manifest in the record's major themes of harmony, empathy and surrender. As Abigail explains, the intense, intimate collaboration that Fleck and Washburn put forward on this project required "a spirit of staying strong, but also a willingness to release into the other's ideas to create something new," possibly something bigger and more beautiful than one could do on one's own.